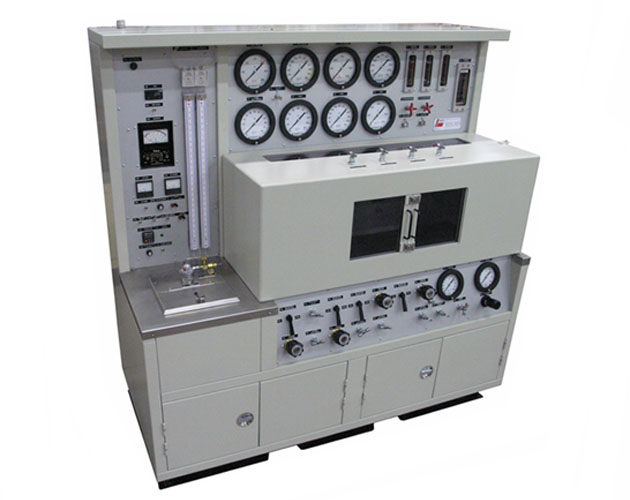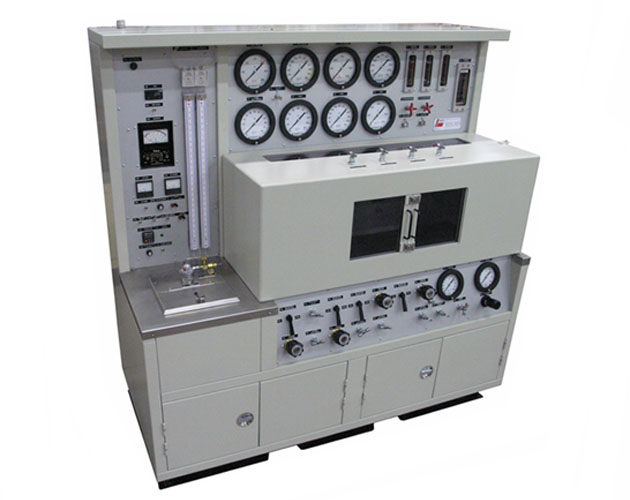 The Bauer Model 5772 Pneumatic Components Test Stand consists of four independent pressure systems for testing aircraft pneumatic and electro-pneumatic components.
Pressure testing between 300 PSIG and 5000 PSIG
Thermal bath heater circuit from ambient to 230°F
High pressure nitrogen at 2200 PSI with min. 500 PSI supply pressure
Vacuum generator provides 1.6 SCFM at 23.4"Hg
12 VDC and variable 0-32 VDC power supplies
Pressure and supply leakage testing
Bauer has produced configurations of this equipment with various features and covering many different aircraft platforms.