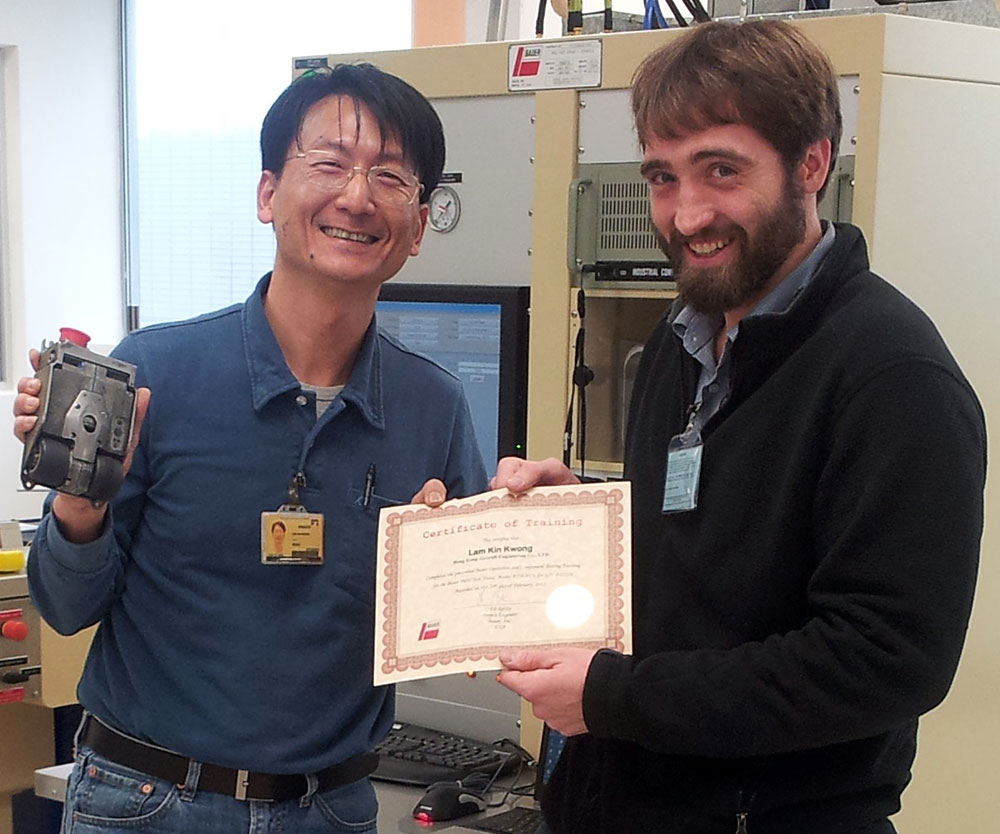 A fully trained and confident staff is key to successful use of Bauer equipment. We provide comprehensive training on every product we deliver.
Standard equipment training typically covers the following areas:
Operation
Routine maintenance
Calibration
Software
Training is provided in both classroom and hands-on formats. We emphasize "learning by doing," with close oversight by our engineers and factory-trained technicians.
Bauer's ATS3000 test software is extremely popular due to the ease with which our customers can make changes and add new capability themselves. Bauer provides comprehensive training on ATS3000 to ensure our customers are fully self-sufficient.
Refresher or customized training is also available – let us know how we can help!