Fuel Nozzle Spray Pattern Test Solutions
The Bauer Model 1559 Fuel Nozzle Test Cart is designed for post-overhaul testing of various small engine fuel nozzles. It provides a compact, simple to use, and cost-effective method to flow test fuel injectors and primer starting nozzles.
Request a Quote ›
Learn More ›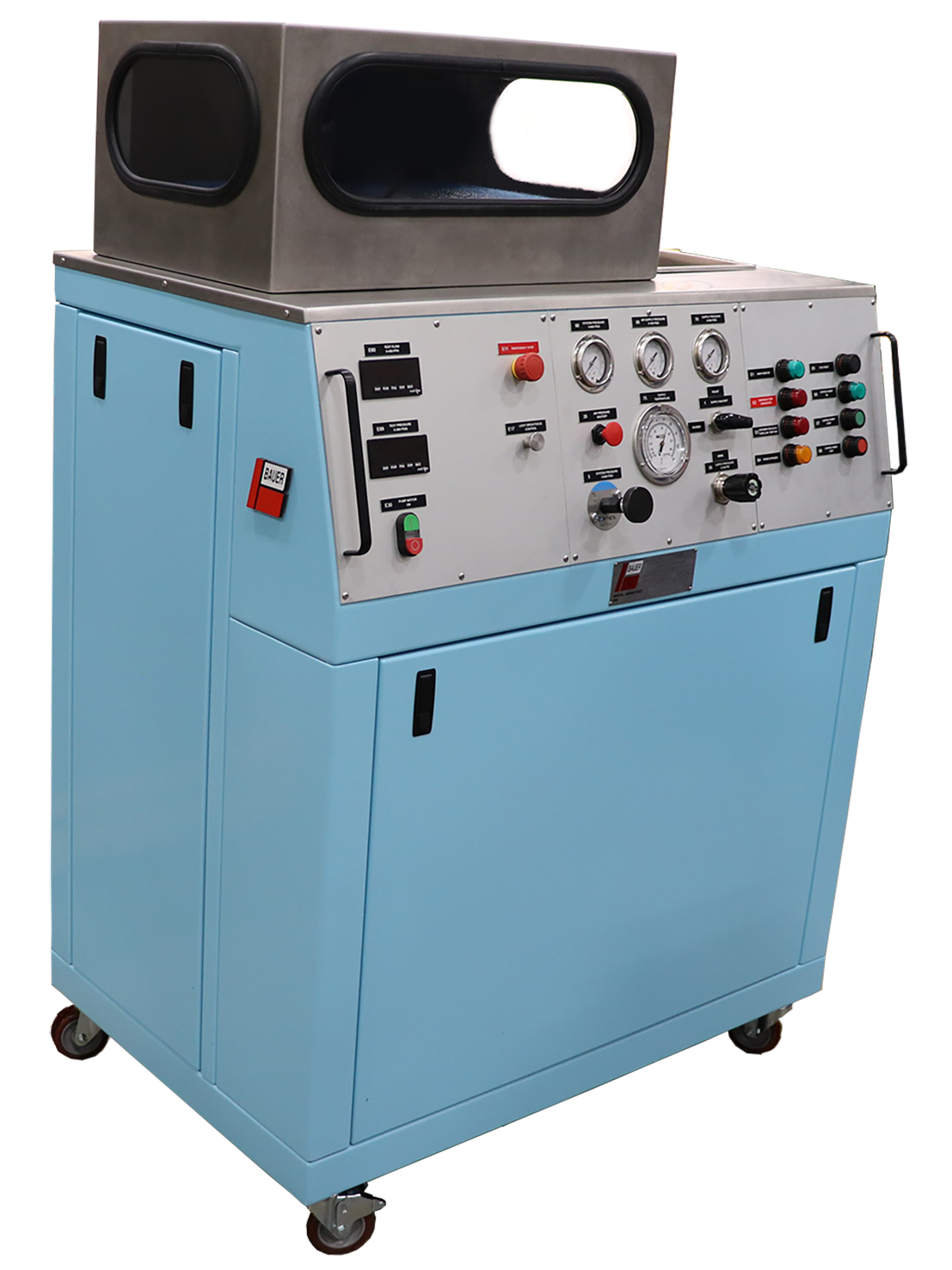 The Bauer Model 1019 PT6 Portable Fuel Nozzle Tester provides a quick reference check of PT6 nozzles on the flight line. This unit allows the operator to verify nozzle spray quality as part of determining overhaul requirements.
Request a Quote ›
Learn More ›