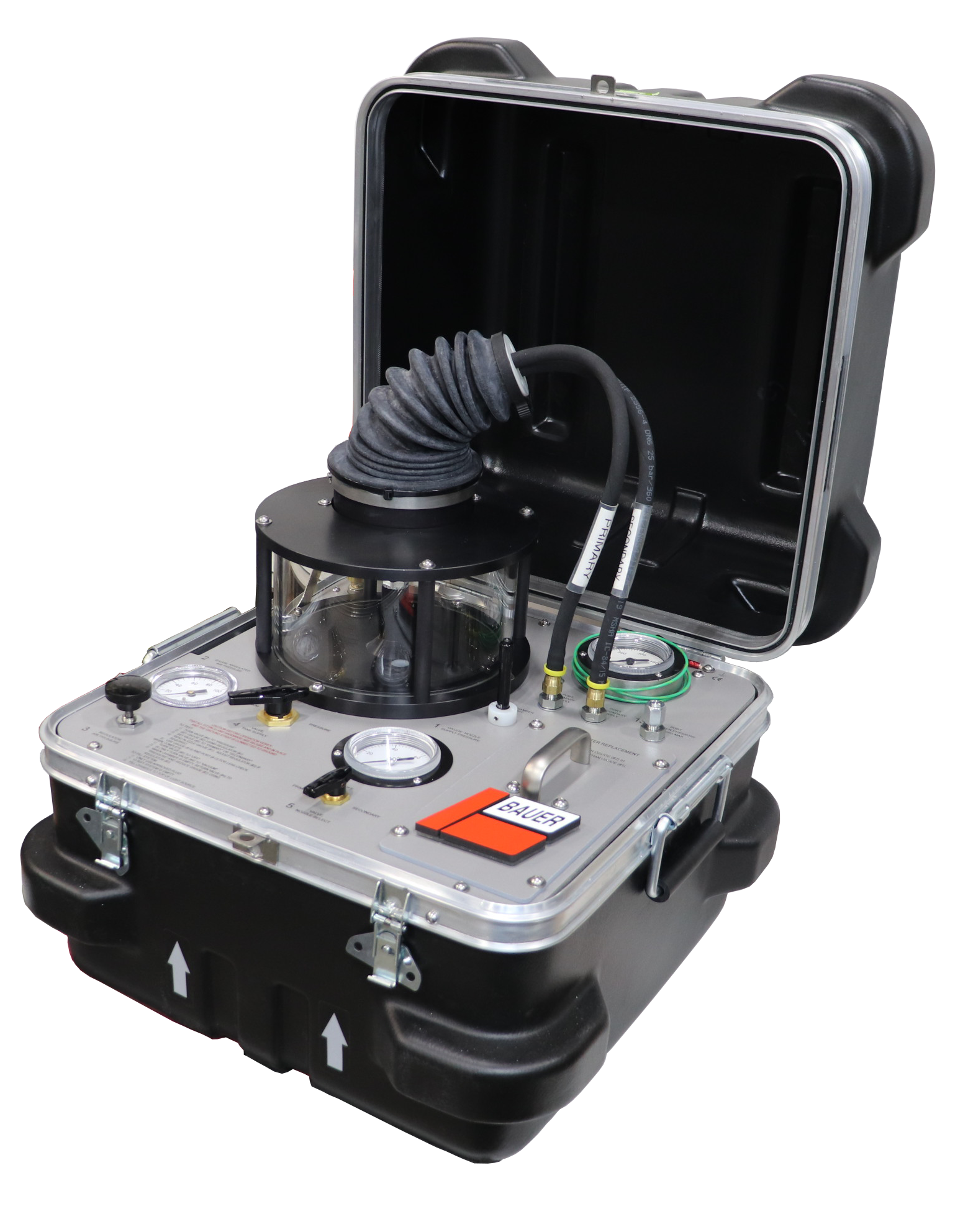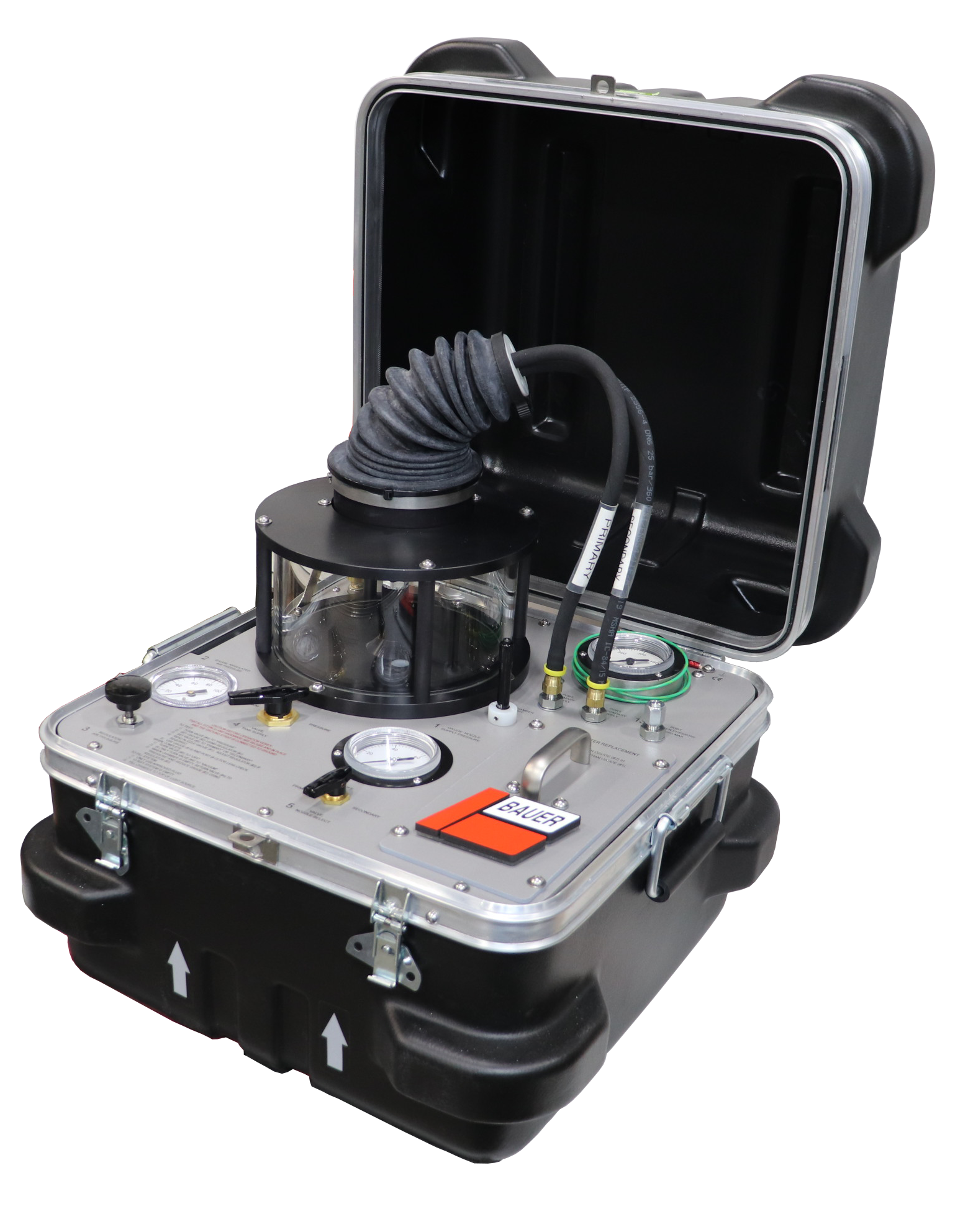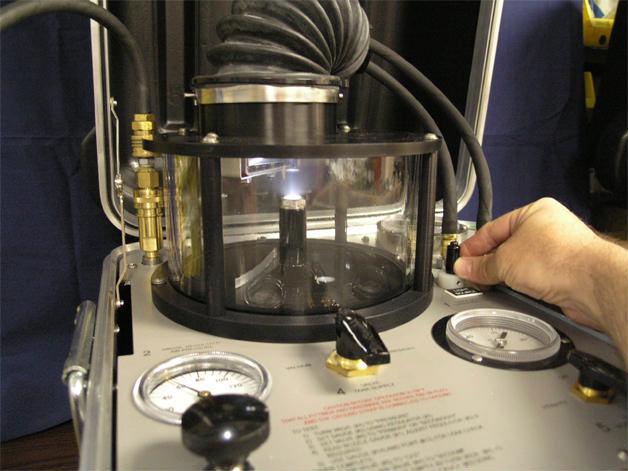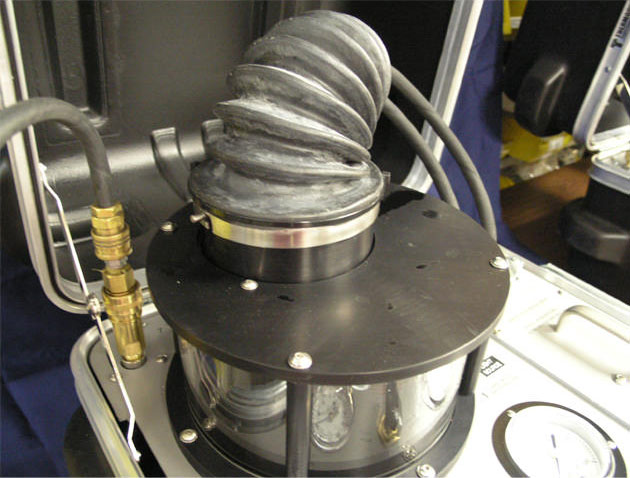 The Bauer Model 1019 PT6 Portable Fuel Nozzle Tester provides a quick reference check of PT6 nozzles on the flight line. This unit allows the operator to verify nozzle spray quality as part of determining overhaul requirements.
Manufactured exclusively for Pratt & Whitney and select partners
Integrated case design provides for easy storage
Pneumatic hook up only – no electrical input required
Closed system that is environmentally friendly (operator is not exposed to nozzle spray misting)
Bauer works with many OEM's to design and manufacture a range of versatile support equipment products. Please contact us with your support equipment challenge!