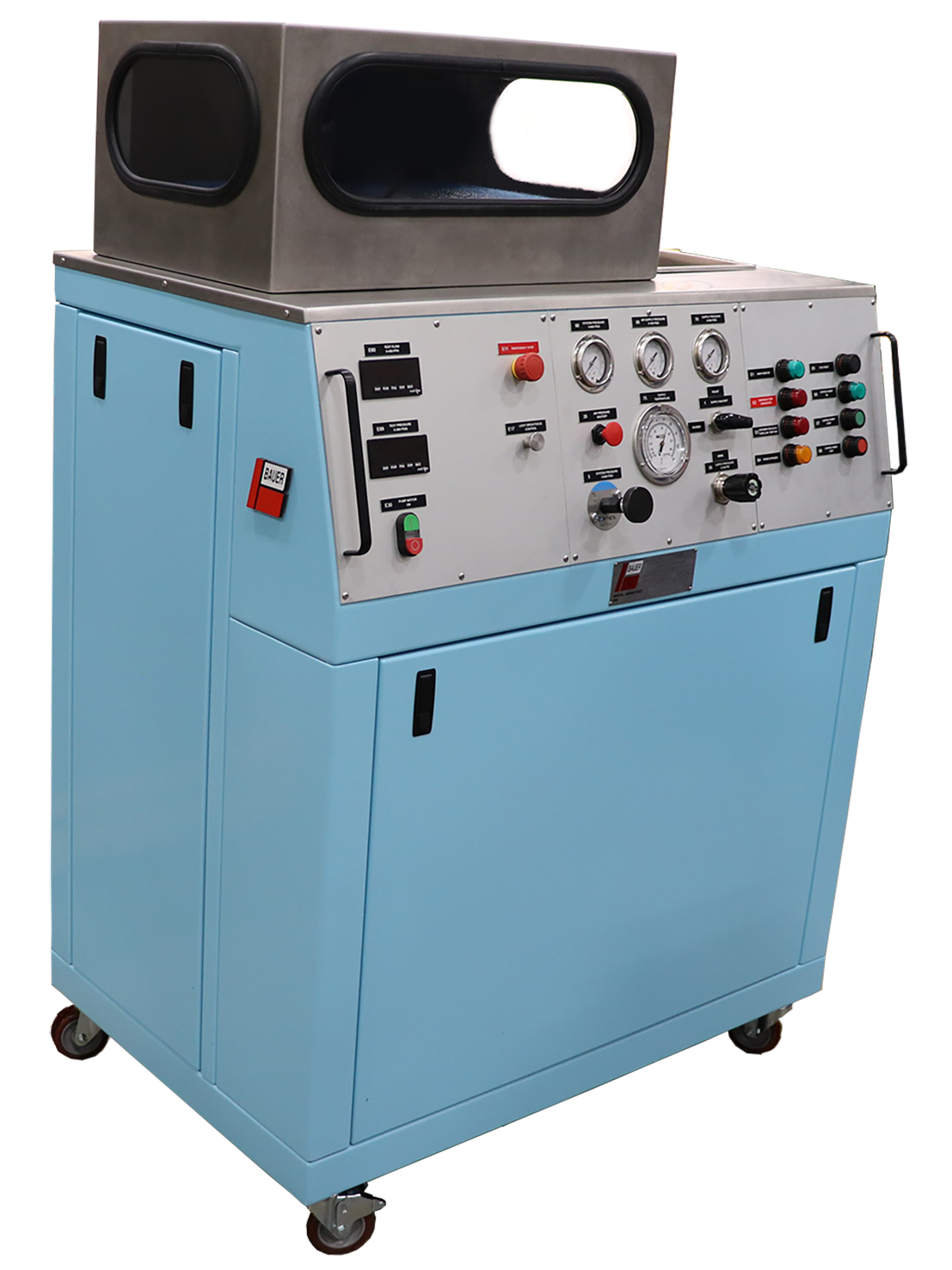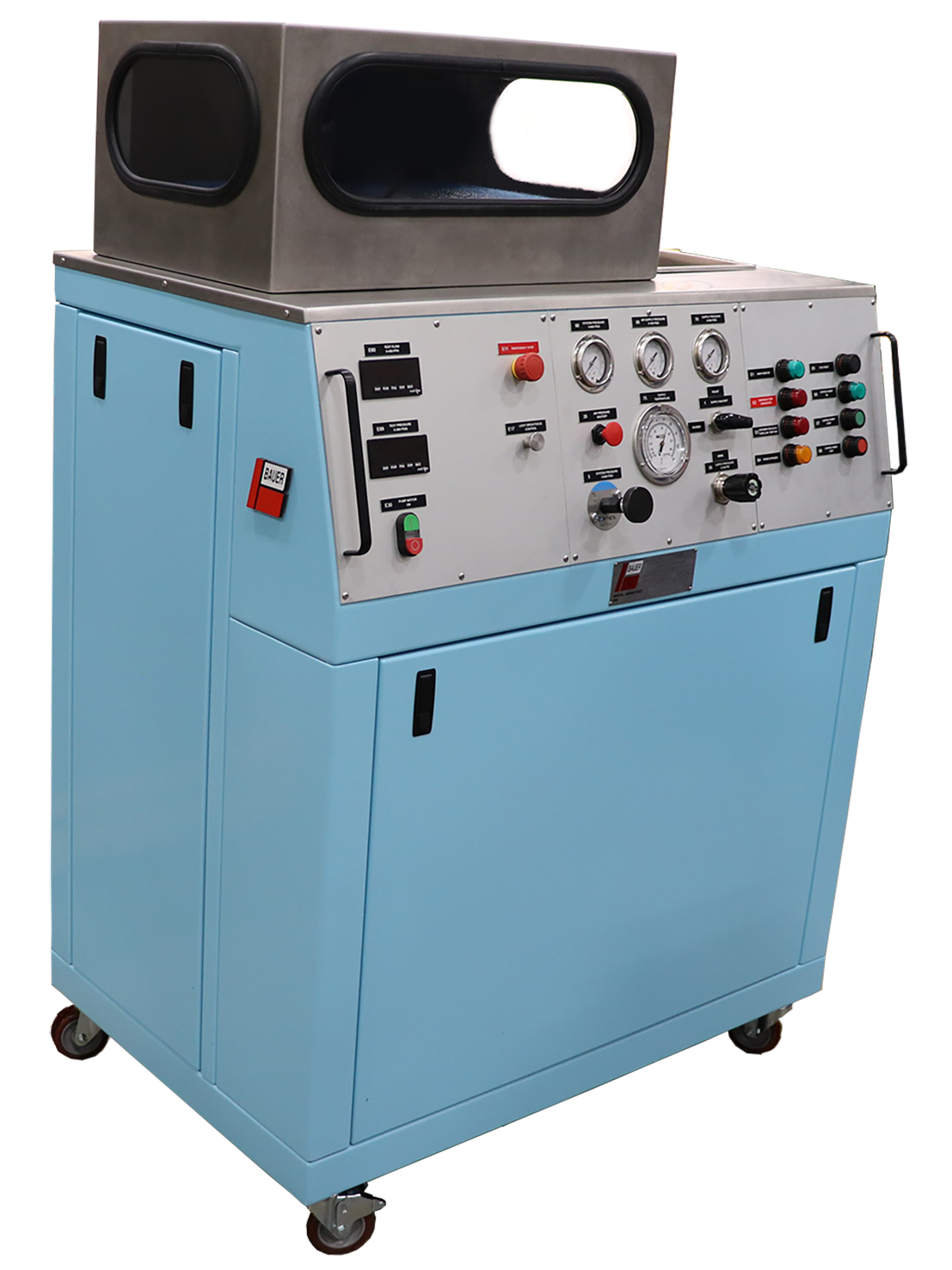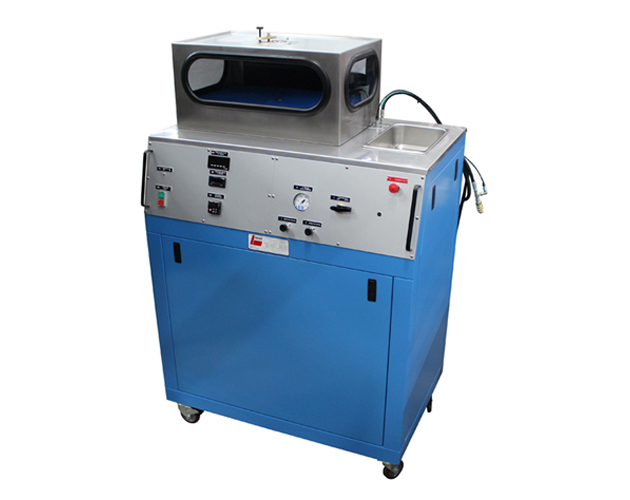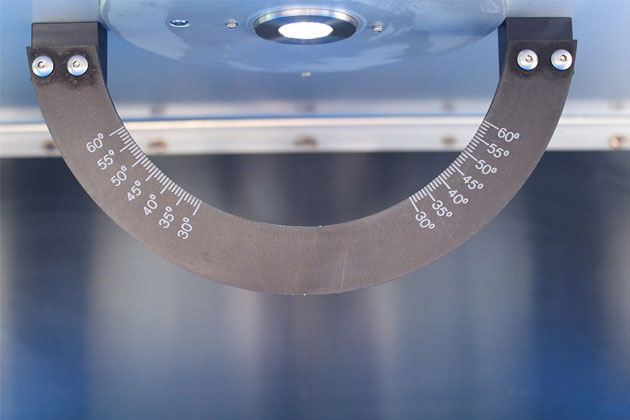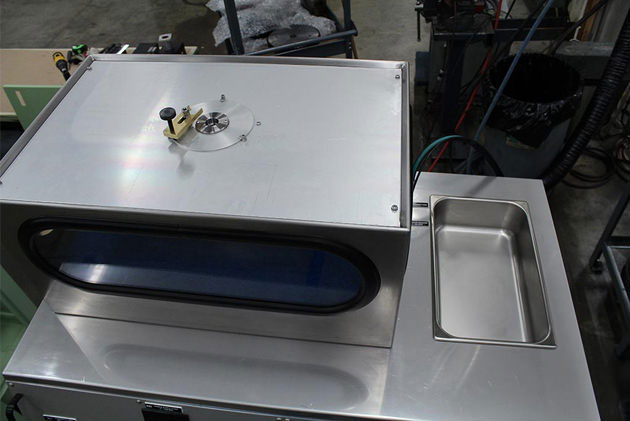 The Bauer Model 1559 Fuel Nozzle Test Cart is designed for post-overhaul testing of various small engine fuel nozzles. It provides a compact, simple to use, and cost-effective method to flow test fuel injectors and primer starting nozzles.
360° observation of the nozzle spray angle and pattern during test
Integrated light source inside the test chamber aiding the observation of spray quality
Heat exchanger for precise test media temperature control
Bauer has produced configurations of this equipment with various features and covering many different aircraft/engine platforms.