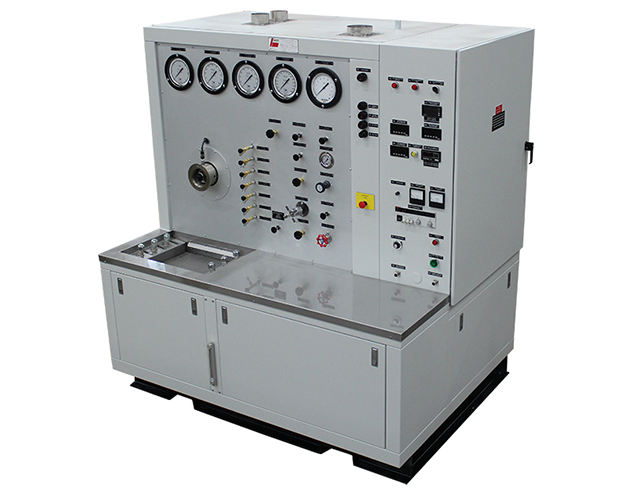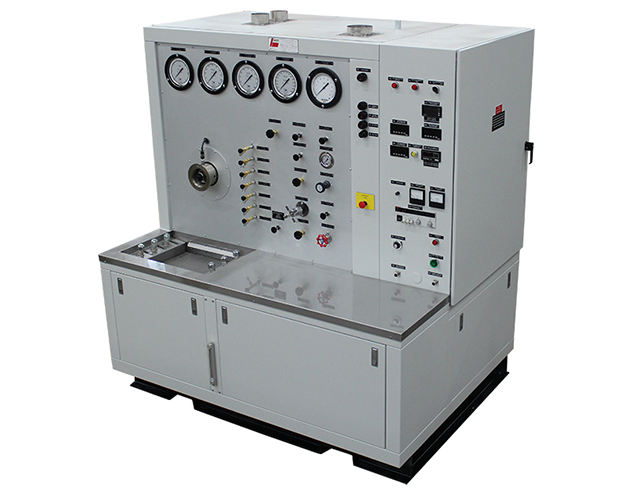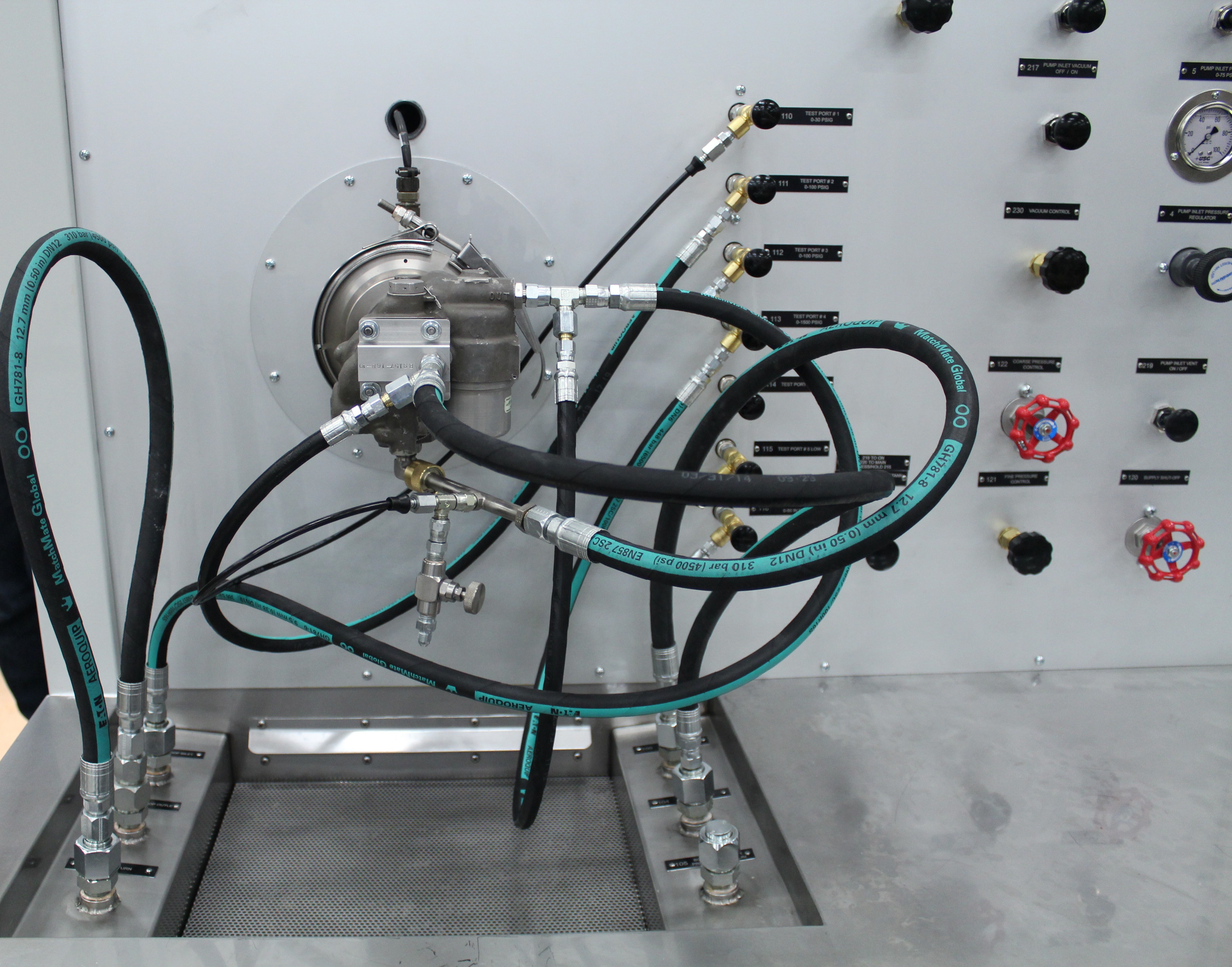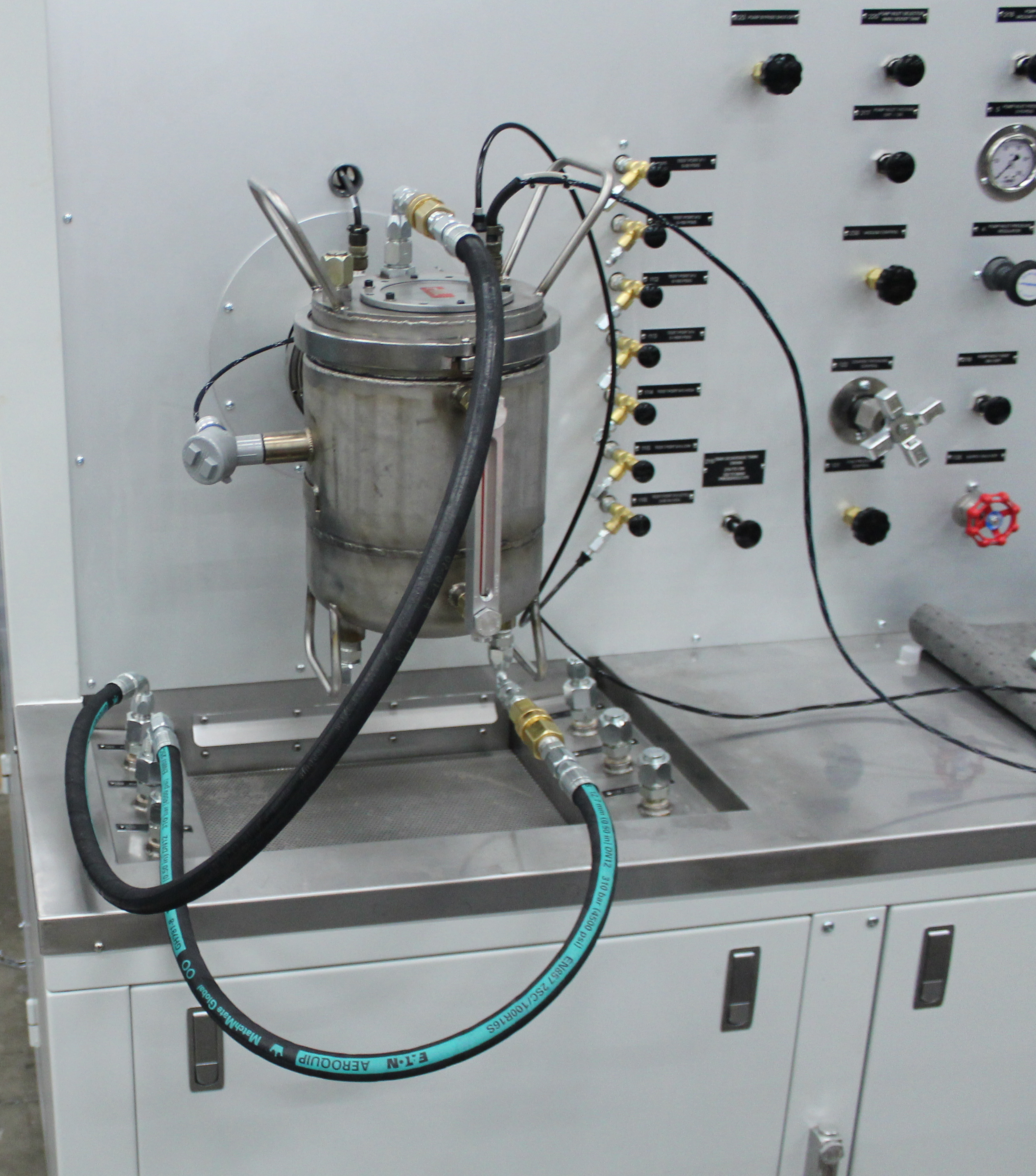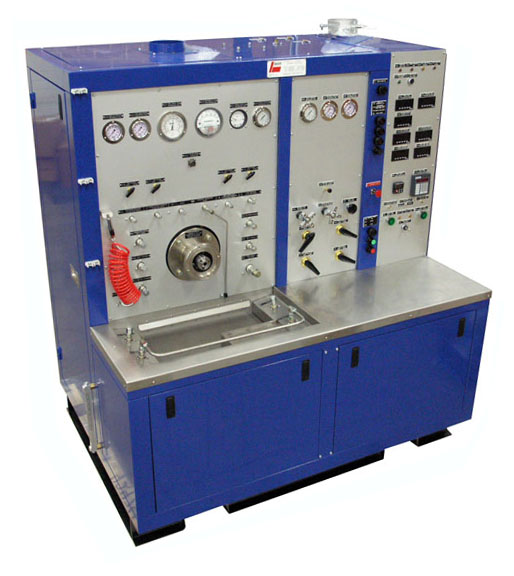 The Bauer Model 1074 Small Engine Fuel Pump Test Stand provides capability for testing fuel pumps from small gas turbine engines used on commuter jets, helicopters, and other light duty aircraft.
Critical parameters are displayed on high accuracy discrete digital displays in the applicable engineering units.
Typical speeds in the range of 250–6,500 RPM
Flows in the range of 0-15 GPM at discharge pressures up to 1,500 PSIG
Bauer has produced configurations of this equipment with various features and covering many different aircraft/engine platforms.