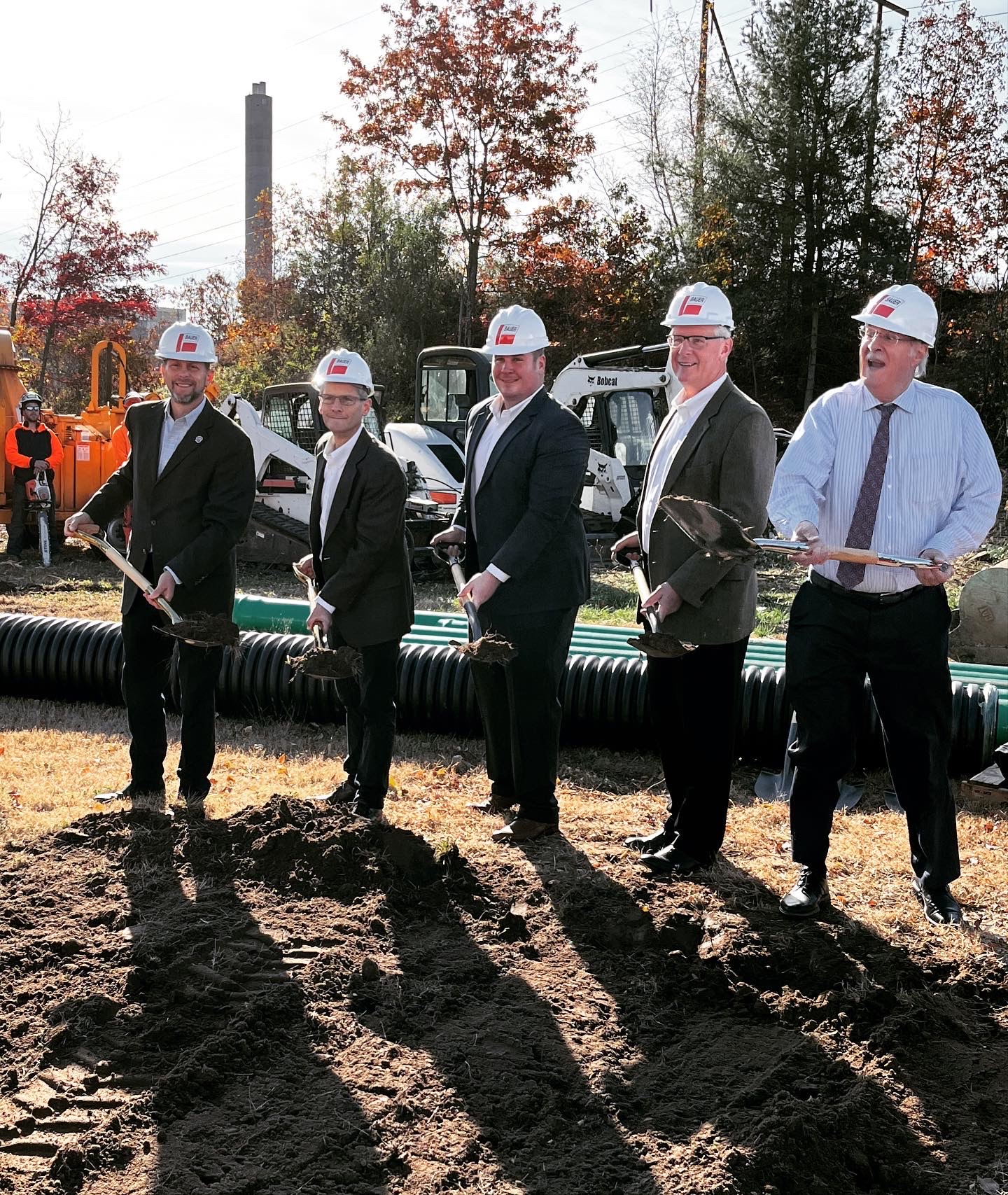 Bristol, CT USA – Bauer, the world leader in aircraft component test & support equipment, held a Groundbreaking Ceremony today to kick off construction of a 30,000 sq. ft. expansion onto the company's existing facility. Several people were in attendance including City of Bristol Mayor Jeff Caggiano, CT State Senator Henri Martin, and CT State Representative Cara Pavalock-D'Amato.
Bauer plans to use the new space to increase its manufacturing capacity; including fabrication, machining, and assembly.
President & CEO Lou Auletta proclaimed "We have confidence in our industry and we have confidence in our ability to grow and succeed. We needed a capacity solution two years ago and we need it today as the recovery in the aviation industry is happening." Auletta continued "By investing in our operations here in Bristol, we are strengthening our ability to meet our customers' needs, we are putting ourselves in a better position to take advantage of new opportunities, and we are reinforcing our commitment to our employees and to our community."
Borghesi Building & Engineering Co., Inc. built the existing facility in 2000, and will be responsible for the new construction. The facility addition is expected to be fully operational by September 2022.