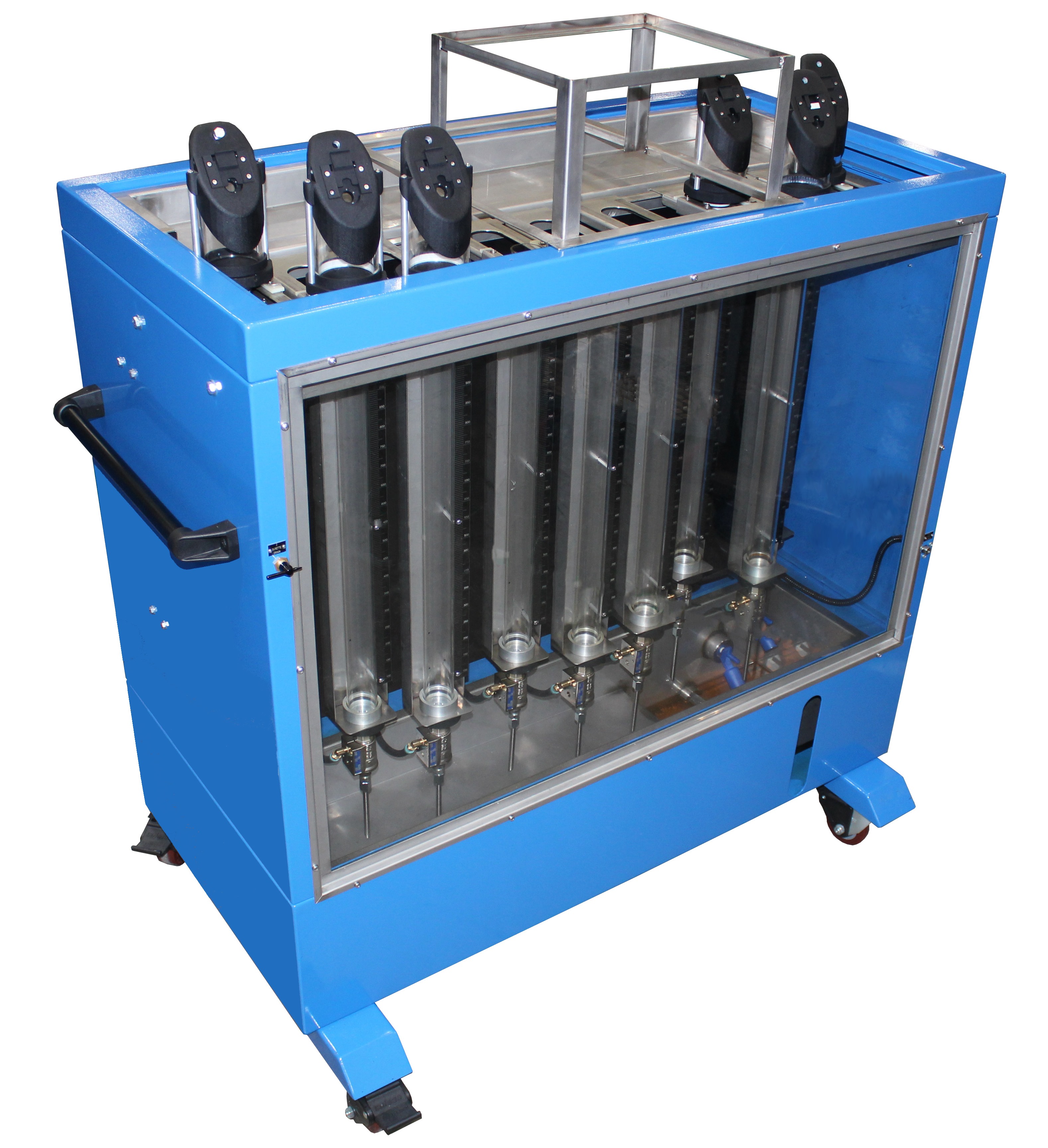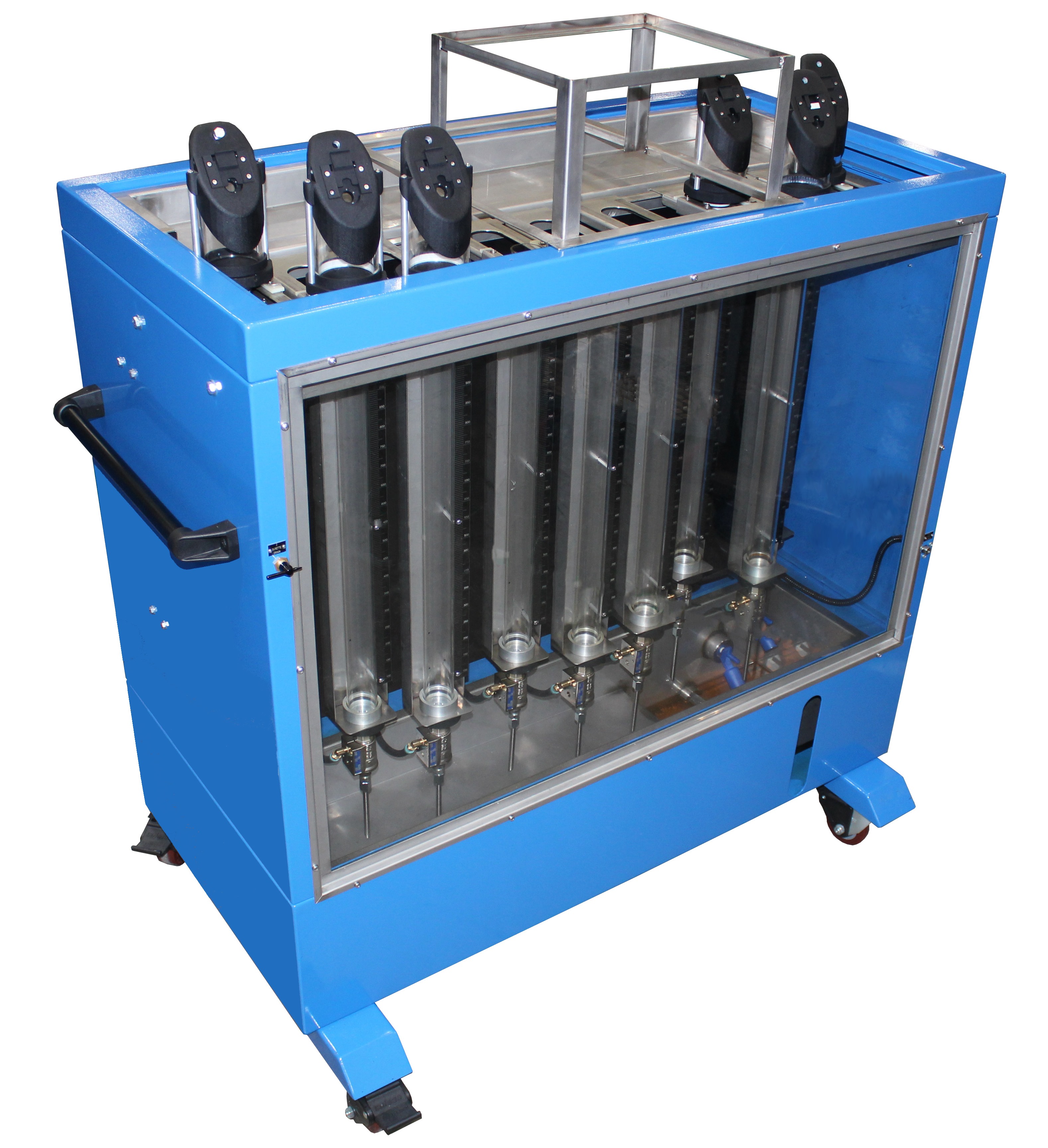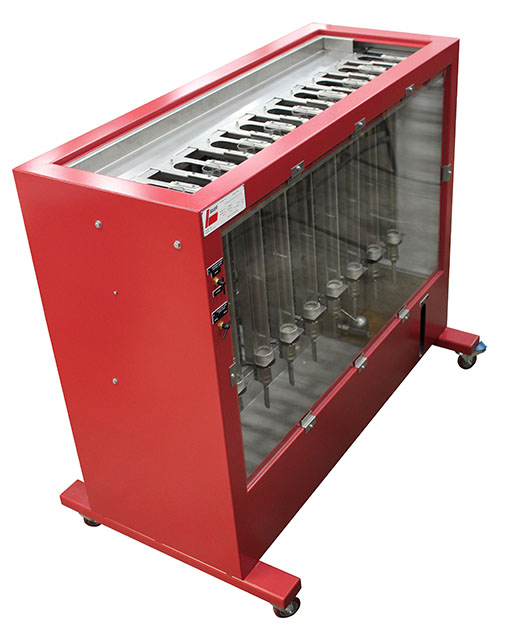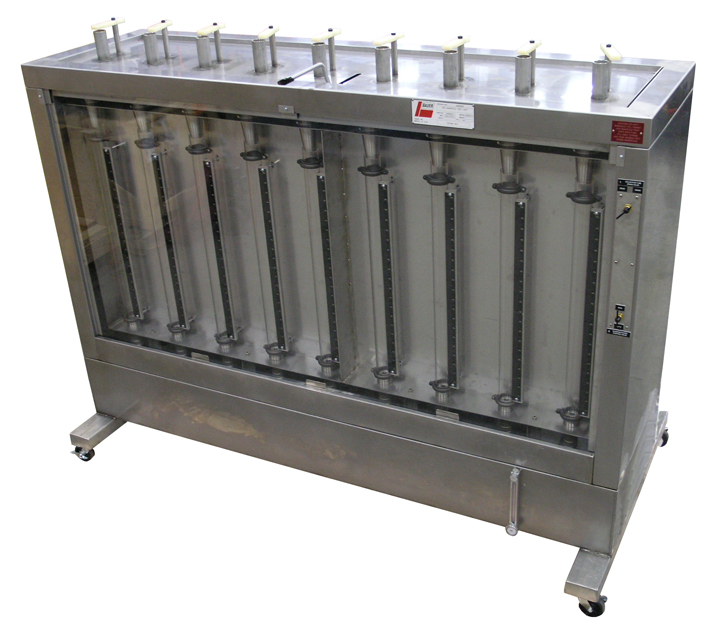 The Bauer Model 1059 Portable Fuel Manifold Test Cart provides a flexible means of testing a variety of engine fuel manifolds. Scalable design is tailored to each customer's capability preferences.
Collecting fuel from each manifold nozzle for a finite period of time provides an accurate measurement of flow rate from each of the nozzles
Pneumatically operated valves start/stop the flow collection process
Carts are configured with varying numbers of one-thousand (1,000) cc collection cylinders
Bauer has produced configurations of this equipment with various features and covering many different aircraft/engine platforms.